Facility
In 2010, DLA Naturals received the highest global certifications possible for food processing, cleanliness, and safety. With our FSCC 22000 certification, you can rest assured that our products pass through the strictest of guidelines.
Our food manufacturing facility covers an area of 6,000 square meters, surrounded by lush trees and rivers. The facility premises are also designed with safety and security in mind, for the health and well-being of our employees. Other than the manufacturing grounds, we've added 2,000 square meters for the lodging of our employees. These comfortable conditions balance work and relaxation as we continue to operate two shifts per day to satisfy client demand.

FSSC 22000 is a complete certification scheme for Food Safety Systems based on existing standards for certification, namely, ISO 22000, ISO 22003, and technical specifications for sector PRPs.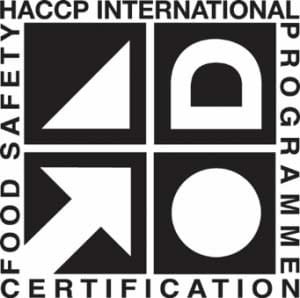 HACCP, or Hazard Analysis and Critical Control Points, is a systematic preventive approach to food safety and biological, chemical, and physical hazards in production processes.
GMP, or Good Manufacturing Practices, are production and testing practices that help ensure a quality product. Its guidelines safeguard the health of the consumer as well as manufacture good quality food-grade products.
HALAL certification is a certificate of compliance with the religious requirement observed by all Muslims worldwide. It guarantees product genuineness, best quality, wholesomeness, cleanliness, and best fit for human consumption.
KOSHER is a Rabbinical Product certification, qualifying items (usual food) that conform to the requirements of Halakha or Jewish Law.